Sigh Up for New Server DDTank Contest
2014-04-11 00:13:42
Great news for DDTankers in Server Dark Fort! In the coming April and May, we will present you the the event DDTank Contest. The competition emphasizes honor, equality and skills as principles of selecting the aces for the winning of the ultimate glory. Rich rewards are waiting for you. Come and join us now, Warriors! Please pay attention to our official announcement for more information.
Sign Up (Dark Fort)
Time of Sign up: 00:00, Apr 11, 2014 - 23:59, Apr 15, 2014
Participant Requirement:
Must reach at least lv.20
How to Sigh Up:
Sigh up in this page with the following format:
1. Account:xxxxx
2. Nickname:xxxxxx
3. Screenshot of your character (Pictures must contains level, equipment, power, etc.)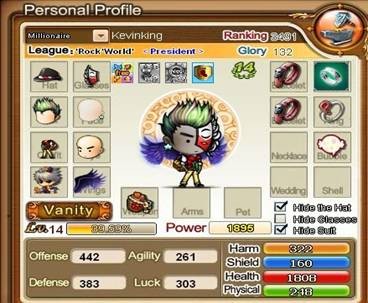 Note:To ensure fair play, eligible contestants must wear the strongest equipment when taking the screenshot. We will group contestants according to the power.
Click here to sign up: http://ddt.forum.game321.com/viewthread.php?tid=8170&extra=
Event Details:http://ddtank.game321.com/activities/in_progress/5395.html
DDTank Operation Group
Apr. 11, 2014