New Version DDTank3 Update on Jun 5, 2015
2016-06-05 22:13:12
DDTank will carry out a maintenance for at least 4 hours from 23:30 am, Jun 5, 2015(PDT) for all servers. A new version DDTank3 will be released after the maintenance. The duration of version update may be delay or advanced depending on actual situation. During the update, DDTankers will not able to log in the game. Please pay attention to the latest news or notification we publish on the official website.
New feature: Temple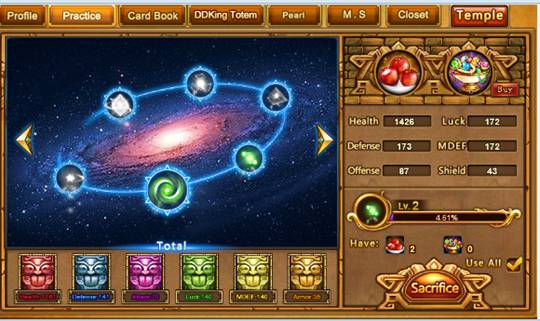 1. Temple System can increase a player's Health, Luck, Defense, MRES, Attack and Shield.
2. Temple System will be available in every fight.
3. Players can use Advanced Sacrifice or Low-level Sacrifice to boost Temple effects.
4. Sacrifice sources: Dungeon, event rewards, etc.
New feature: Buff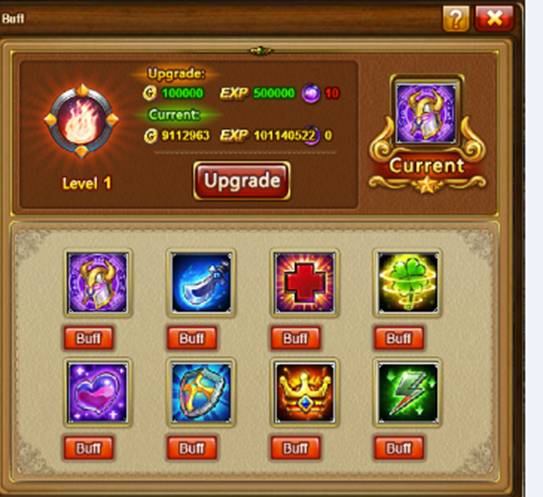 1. Buff System can provide you with a buff and debuff the enemies.
2. Every player can only choose one Buff Soul.
3. The same Buff Soul cannot be stacked, only choose the one with the highest level.
4. Buff effect is only available in Arena and not in Battleground, Fraction Battle, Polar Melee, Survival Mode, dungeon, etc.
5. Upgrading Buff requires Gold, Character EXP and Buff Soul. You will receive a better Buff if the level of Buff Soul is higher.
6. Sources of Buff Soul: Treasure Map, dungeon, event quests, etc.
New feature: Survival Mode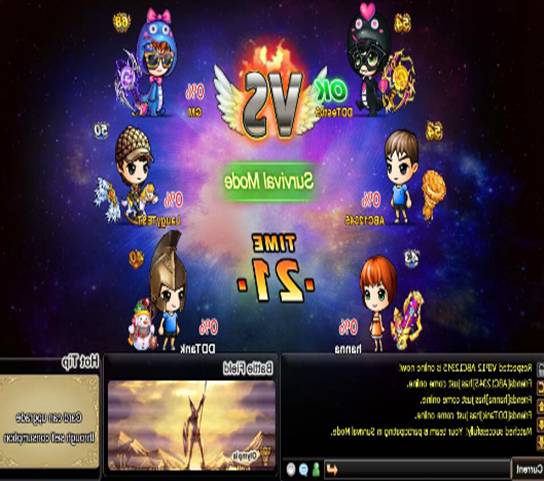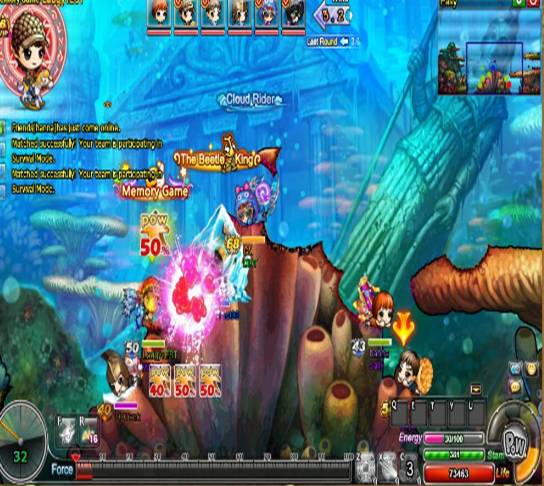 Survival Mode is a new feature. Six warriors from cross-servers with similar battle ratings will be randomly matched. They will fight against each other and last survivor will win. Whoever has a better balance of power and wisdom is sure to be the winner.
Playing instrution:
Because the map was chosen randomly, every player's position is different after entering the game. You might have an advantage or you might be in a dangerous spot. You will see 3 dots with different colors in the top-right minimap. You are the blue dot, the target is the red dot and other players are green dots. The player can only attack the red dot and can't cause damage to a green dot. This will make the game relatively fair, but why not totally fair? Well, the game is relatively fair when every player follows the rules. But some players may ally with someone then kill other players together and eventually compete with each other. So when DDTankers should fight them when in this situation.
After the game is over, you'll be evaluated. You will have 1 Flip attempt when you deal damage to a player. Killing 1 target player will add 1 Flip attempt, the last survivor will receive 2 extra Flip attempts. Flip Rewards are various, most of them are Jewelries like Rings, Bracelets, etc. Some players complain that Jewelries upgrade too slow, so Survival Mode is a good choice for them. Try your best to survive and receive more lots of Jewelries.
DDTank Operation Team
Jun 5, 2015