V7.9 Update
2016-12-13 22:38:10
DDTank will carry out a maintenance for at least 4 hours from 00:00 am, Dec. 15, 2016(PST) for all servers. A new version DDTank3 will be released after the maintenance. The duration of version update may be delay or advanced depending on actual situation. During the update, DDTankers will not able to log in the game.
Please pay attention to the latest news or notification we publish on the official website.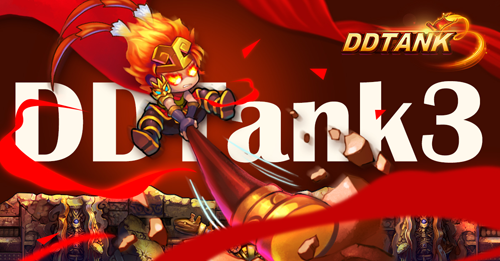 THE LAND OF TRIAL
1. New modes in Battleground, 2v2 and 3v3 are now available. Pets, Pearls and Mount Skills are banned. Added Battleground's Exclusive Weapons, scenes and skills so the Stat gap between players will be greatly narrowed.
2. Equip Weapon Sheaths in Battleground to get new appearances and new effects.
3. Added weather effects in Battleground (Fire Pillar, Thunder, Mist, etc.).
4. Join Battleground to get a lot of Prestige.
Holy Pond System
1. Bathe in the Hot Spring to restore Vitality by 30 every hour. Restores 60 Vitality at most every day (Players above Lv. 10 only).
2. VIP players can claim exclusive bathrobes.
3. Find Vault Keeper to enter the Hot Spring.
Monthly Card Feedback (Angel Investment)
You can buy investment projects like Mount Upgrade Pill, Spirit Pill and Advanced Sacrifice in Angel Investment. Projects can be bought separately or together. Buy the projects wisely according to your situation. You can claim the investment rewards once a day within the project's validity.
Other Improvements
1. Added item: Practice Reset Ticket. Use it to reset Practice chances. You can only use a ticket twice each day.
2. Vitality rules improved: 300 Vitality points more.
3. Higher level Pearl unlocked: Lv 21 Pearl available now.
Buy one and get one for free offer for Packs (You can use a Pack and send the other to a friend)
5. You can unlock Magic House's slots.
6. Adjusted Dragon and Chick's skills.
7. Adjusted Guild Boss' Stats and rewards. Added 2 Guild Bosses of higher level.
8. New Mount Closet and Pet Closet.
9. Some unstackable items can be stacked now.
10. Added open-server event and rankings event.
11. Cross-server ranking rewards are sent once a day now (The 3 Title Cards' validity changed to 1 day).
12. Match Joy updated and added 4 new items.
13. A notice will appear if your backpack is full and you didn't remove equipment.
14. Now items in Shop can be bought in bulk with no amount limit.
15. Exclusive items available in VIP Points Shop (avatars, time-limited items, etc.)
DDTank Operating Group
Dec.13, 2016