DDTank Announces Update 8.3:Age of Steam
2017-05-24 22:02:21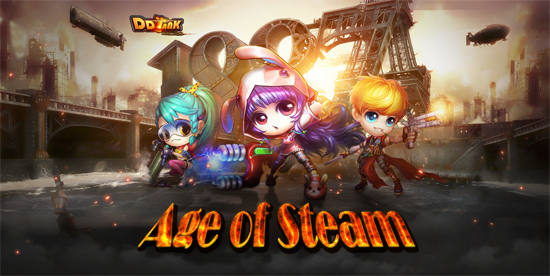 DDTank will carry out a maintenance for at least 4 hours from 00:00 , May. 25, 2017(PST) for all servers. A new version DDTank3 will be released after the maintenance. The duration of version update may be delay or advanced depending on actual situation. During the update, DDTankers will not able to log in the game. Please pay attention to the latest news or notification we publish on the official website.
The anticipated Update 8.3 is packed with new features for DDTank players to explore:
1. Bounty Quest.
Players can claim rewards finishing Bounty Quests. They can refresh the Quests to double the rewards. The more times you refresh, the better the rewards.
2. Weapon Closet System.
You can light up images in Weapon Closet by collecting and activating the corresponding Weapons. Activate any Weapon Combination and get a Stats Boost!
3. Bomb Game in Hot Spring!
The DDTank Bomb Game in Hot Spring is coming soon! Win more points and top the rankings!
4. Pet Awaken
5. Two Stats Pearl
DDTank Operating Group
May.24, 2017